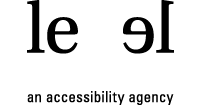 Making the World Accessible One Day at a Time
Removing Barriers
We are involved in accessibility because we believe in its
capacity to generate an inclusive world for everyone
ABOUT US

Auditing
& Consulting
We work alongside your team to provide quality accessibility consultation and assessments.

Education
& Research
We provide accessibility education and research assistance.

Guidelines
& Handbooks
We establish master planning documents for Universal Design strategies, accessible design standards and best practices.

Rick Hansen Foundation
Accessibility Certification TM
This program measures the level of meaningful access.

Training

We proudly offer training sessions to your organization.
Lived Experience
Our lived experience is what sets us apart from our competitors and we are
confident in our proven ability to champion accessibility into any project
OUR TEAM
Vancouver
Branch Office
604 677 7799
Calgary
Corporate Headquarters
403 612 7970
Toronto
Branch Office
647 285 5313
Level Playing Field ©2020 | Powered by WordPress | This website was handcrafted by the crew at Doug Ward Design