December 3 is recognized as International Day of Persons with Disabilities (IDPD). It was initiated by the UN in 1992 as a way to raise awareness worldwide.
According to the United Nations:
"Today the world population is over 7 billion people.  More than 1 billion people, or approximately 15% of the world's population, live with some form of disability." Surprisingly, "80% of all people with disabilities live in developing countries."
According to the City of Calgary, here in Calgary, approximately 10% of the population self-identifies as having some form of disability. As our population continues to age we expect this number will only increase.
The City of Calgary is celebrating IDPD on December 2. The theme is live, play and thrive in Calgary.  Everyday my company works towards ensuring all Calgarians can thrive in our city. I recently founded an accessibility consulting agency called Level Playing Field Inc (LPF). I was born with Cerebral Palsy. As soon as there's a barrier my independence is gone. Prior to LPF, I was para-alpine ski racer and co-chair of the City of Calgary's Advisory Committee on Accessibility. LPF was created to increase accessibility awareness across the globe. We work closely with architects, designers, property managers and developers providing "Lived Experience" and expertise regarding best practice in accessible design. We also provide educational seminars to University classes and professionals.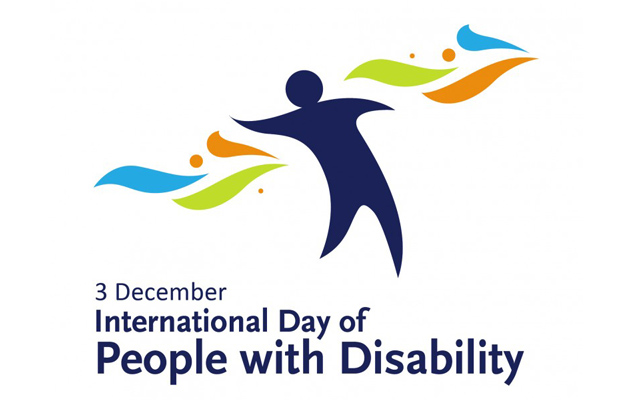 We are excited to see accessibility awareness on the rise in Calgary. This event is one of many to assist with getting the word out. Another recent event which highlighted our cause was the Western Legacy Awards where I was honoured to be selected as the winner in the Innovation category. At the awards, I explained the biggest thing is breaking down barriers, making sure that everybody feels inclusive; making sure that everybody feels welcome. We want to have the equal opportunity to get everybody in through the main door and treated fairly. This is what LPF is all about.
People are often surprised by how inaccessible the city really is. It's amazing how often push buttons aren't even considered and sometimes proper thought is not put into their placement. In this regard, even when a building meets the Barrier Free requirements it can still be problematic. For example, if a building has a push button for a door but the button causes the door to swing right at that person, this is an issue. I call these "kill me doors". Other common issues include providing an accessible stall in the bathroom without a wide enough door for a wheelchair to enter the bathroom in the first place. If you are ever bored check out #accessibilityfail. The examples are endless. It is important to note that accessibility stretches beyond those with physical limitations to include other impairments such as hearing and vision loss. Try to be cognisant as you move throughout the city. Think to yourself, how would I go about this if I didn't have full use of my arms, legs or both. What if I had a vision impairment or a hearing impairment? You may find yourself overwhelmed by the challenges you would face as you attempt to navigate through your everyday life. At LPF, we are excited to be bringing these issues and others to the forefront and addressing them head on.
LPF has already created an international reputation by providing accessibility reports for several large festivals including; Calgary Folk Fest, NHL Fest and others. Current projects underway include the U of C's University District by West Campus Trust and Westman Village. LPF is also in discussion with several other exciting opportunities including the Calgary Stampede Board. In addition, I am working with the Canadian Government to provide input on the Accessible Canada Project. Big changes are coming and LPF will be at the forefront of it all. We would encourage anyone who is interested in getting involved or learning more to get in touch with us. We can assist you with evaluating your current space, determining what changes could be beneficial for your space and/or be available for information seminars on disability awareness and sensitivity training.
Our door is open to everyone. We choose to see the ability in people and hope you will too!
C: 403.612.7970
E: Access@levelplayingfield.ca
T: @level_PFAgency
W: www.levelplayingfield.ca