The Herald unveils its annual list of 20 individuals making their mark on our city, and who are worth keeping an eye on in the year to come and beyond.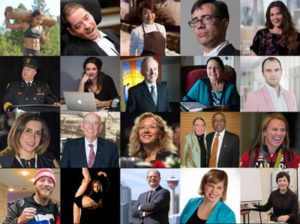 Darby Lee Young wants Calgary to be among the most accessible cities in Canada, and she's doing her part to realize that objective.
"Absolutely my hope and dream," said Young. "In order for accessibility to work, period, everyone needs to be on the same plan. My favourite line is, as soon as there's a barrier, my independence is gone. We should be removing those barriers so everyone can get in and feel inclusive. And not only people with disabilities; we're talking seniors, families with strollers, we're talking everybody."
Click here to read the Herald article as a PDF.
Click here to go to the original Herald article.