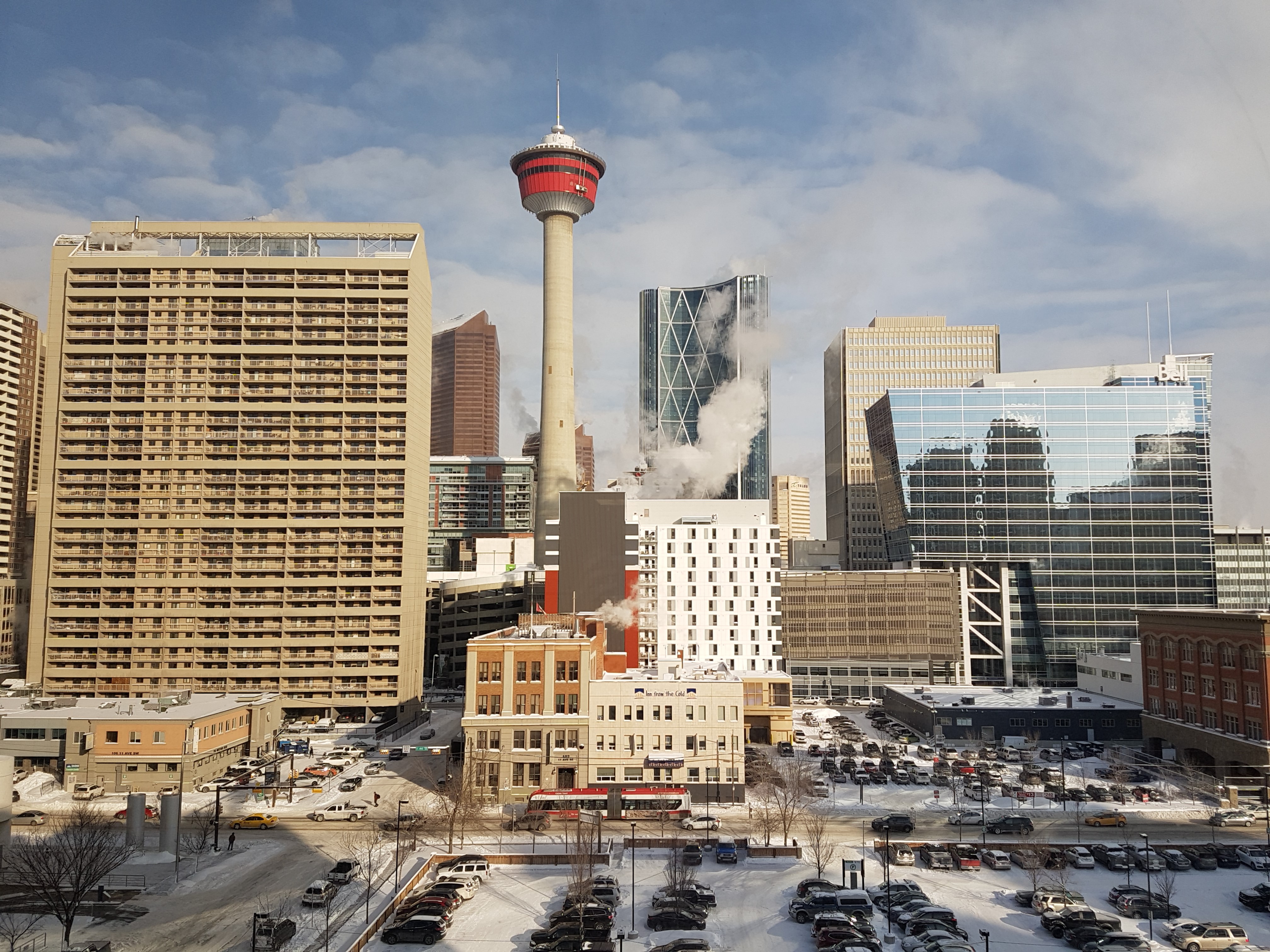 Level Playing Field thrilled to recruit new team members and move into new Calgary venue
From finding a brand new venue to better grow our business to recruiting new players to our growing team, Level Playing Field has been keeping busy and most importantly, having fun, as we move steadily into our second full year in business of breaking down accessibility barriers each and every day.
It's been a bit of a whirlwind since we first introduced Level Playing Field just over a year ago, in February 2016, but we couldn't be more excited about what we've accomplished so far and what the future has in store as our team, as we work towards making the world accessible one project at a time.
We feel very fortunate to have found at home in the beautiful Kahanoff Centre, where our state-of-the-art offices are nestled in the heart of Calgary. Thanks to Alex LeLiever from Cushman Wakefield and the rest of the team for helping us find a home. It's the perfect place for our team members to come together for brainstorming accessibility ideas and working on project development and management, and we've got a great view of our gorgeous city to boot!
We're also extremely lucky to be working with some wonderful partners who have put their trust in us to help their companies and organizations make their spaces and places as accessible as possible to everyone.
Level Playing Field is looking forward to building on relationships with companies such as ATCO Group, S2 Architecture, Stantec, MasterBuilt Hotels and Westman Village, and most recently has made inspiring connections with businesses ranging from Goodwill to Shell Canada.
We also have formed wonderful partnerships with groups such as CREW Calgary, a popular networking organization for women in commercial real estate, bringing professional females together to build professional and personal relationships while lifting each other up in the local business world.
We love the idea of working together to make the world a better place, and believe our accessibility ideas and goals can contribute greatly to any environment, from office spaces in Alberta to concert grounds in the southern United States (yes, we've even consulted on accessibility there already)!
It's hard to believe that just over one year ago, the dream of Level Playing Field officially became reality. We're thrilled with where we've come since then and can't wait to see what the future holds, not just for our company, but for our community and our world, as we open our doors to people of varying abilities and disabilities.
Thank you to everyone who has supported us so far on our journey. We appreciate your belief in us as a company and look forward to working with you to break down barriers and make the world more accessible one project, one day at a time.
Visit www.levelplayingfield.ca for more information.